google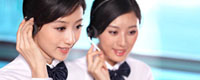 Tel: +86-0351-5611340
Fax: +86-400-8892-163
Mobile: 15536860121
E-mail: info@solutionabcd.com
E-mail: nancy.wu@solutionabcd.com
E-mail: service@solutionabcd.com
Add: West 5 Building, Changfeng District, No.120 North Qinxian Street, 030006, Taiyuan, Shanxi, China





Product name : adjustable rope ratchets

Product No. : 2016725205738

Material : Alloy, Nylon

Size : 1/8", 1/4"

Surface :
Details:
1/8" Rope ratchet light hangers are one of the easiest ways to hang grow light reflectors and other indoor garden equipment, like carbon filters. No more dealing with adjusting chains or tying and re-tying ropes. Rope ratchet light hangers simplify the process of securing fans, filters, reflectors, and any other suspended object that you can imagine. The lock mechanism quickly and securely fastens ropes into place. Simply tap the release button to unlock Rope ratchet light hangers. Rope ratchet light hangers are sold in pairs. These Rope ratchet hangers come with 7 feet of 1/8-inch braided polypropylenne rope and support 75 pounds each. Each pair of ratchet hangers can handle a maximum of 150 pounds (68 kg).

A.

LED Grow Lights
B.

HPS Grow Lights
C.

Carbon Filters
D.

Air Cooled Hoods
E.

Fans RVK Style
F.

Heavy MDF Acoustic Box Fans